Thoughts and Prayers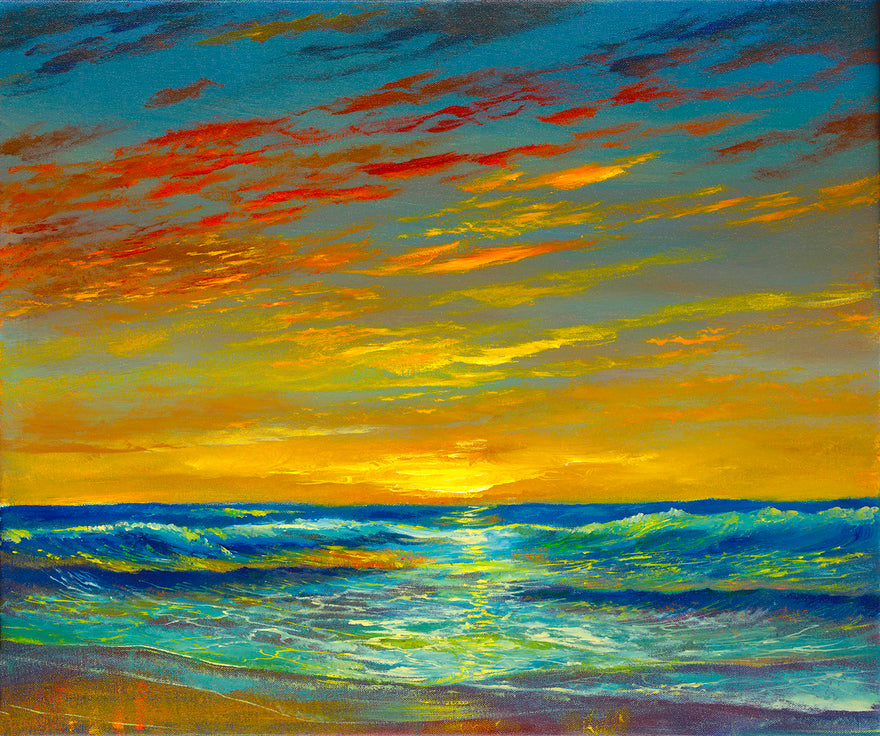 Here's to calm seas and soothing atmospheres. We hope that our southeastern friends have stayed safe throughout the storm.  
Everyone who lives near the ocean knows that along with the gift of well-being, beauty and excitement comes the risk that it could be gone in a day.  It's worth it, of course, and our coastal friends are among the most resilient you'll ever find.  Irma was devastating for so many, but the areas will recover. 
We thought that this original seascape was the right painting for right now, emanating a sense of peace and optimism for a brighter tomorrow.  Maybe someday even a better one.  
Click HERE for more information on "Current Release"
---
---
Leave a comment
Comments will be approved before showing up.