The Story of "Lucky Office Painting"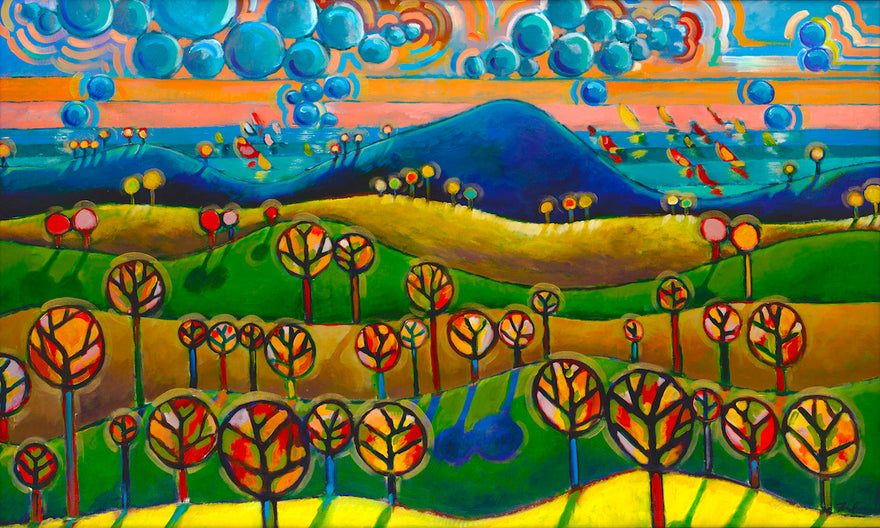 More from Ford's "greatest hits" looking back: Before Ford Smith officially returned to painting at the age of 50, he began dabbling again as a way to reduce the stress of running a busy photography business that was becoming less creative by the year. 
Newly engaged to be married in 1995, Ford created this painting as a gift for me for my new office with a large company. I remember people from all departments, from all corners of the building, came to see "Cristi's incred
ible painting". People marveled at it and loved basking in it's vibrant beauty.

 


It made a statement and created an optimistic, energized and creative aura. We believed that this painting was my "lucky charm" as it moved from one office to the next throughout my advertising career.

 


The painting is unimaginatively titled, "Lucky Office Painting" (36x60), because that's what we always called it, thinking we'd rename it later, but eventually it stuck and we made it official. Looking back, I see that "Lucky Office Painting" was a harbinger of landscapes to come. It's a personal painting that is gracing the wall of my home office today. I'll treasure it forever. Enjoy!
---
---
Leave a comment
Comments will be approved before showing up.