Lighten Up and Say Hello!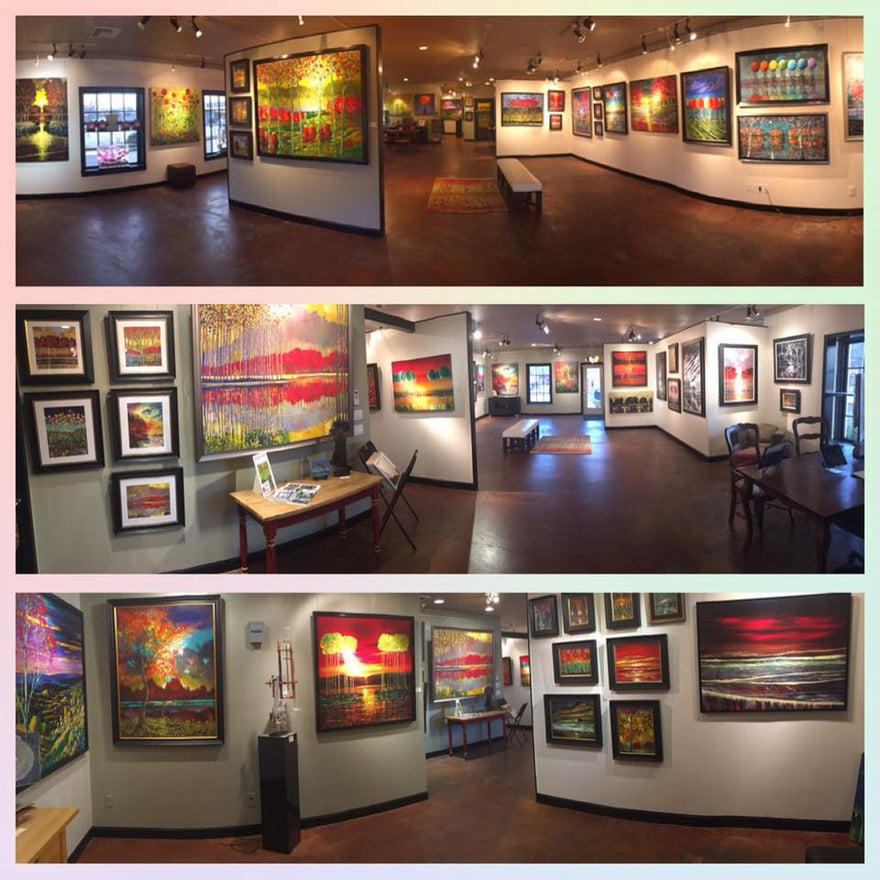 We've kicked off the new year with a lighter, fresh palette for the gallery and it's incredible how it demonstrates the beautiful and brilliant versatility of Ford Smith paintings on both light and dark walls.  It feels wonderful to walk through the door of Ford Smith Fine Art and be enveloped in this fresh, radiantly serene aura.  We hope you'll stop by and visit soon.
Along with the new look for the gallery, we also welcome a fantastic, new gallery professional to show you around and acquire your Ford Smith paintings when we are traveling.  
We welcome the charismatic Natalie Rouse to our gallery family!  Ford and I have personally known her for years, and we are thrilled that she's chosen to join us in this great and dynamic industry.  As an ardent Ford Smith fan, she intrinsically brings passion and enthusiasm to the gallery.  Added to that, her personality, education and work experience make her a true asset to our gallery and a positive force for the professional art arena.  
As a graduate of Kennesaw State University's Professional Sales program, Natalie has a deep-rooted entrepreneurial mindset and a love for creativity that was fostered within a hard-working, artistic family that will blend perfectly into the Ford Smith Fine Art environment.  Come meet her!  
---
---
Leave a comment
Comments will be approved before showing up.