Ford Smith takes it personally...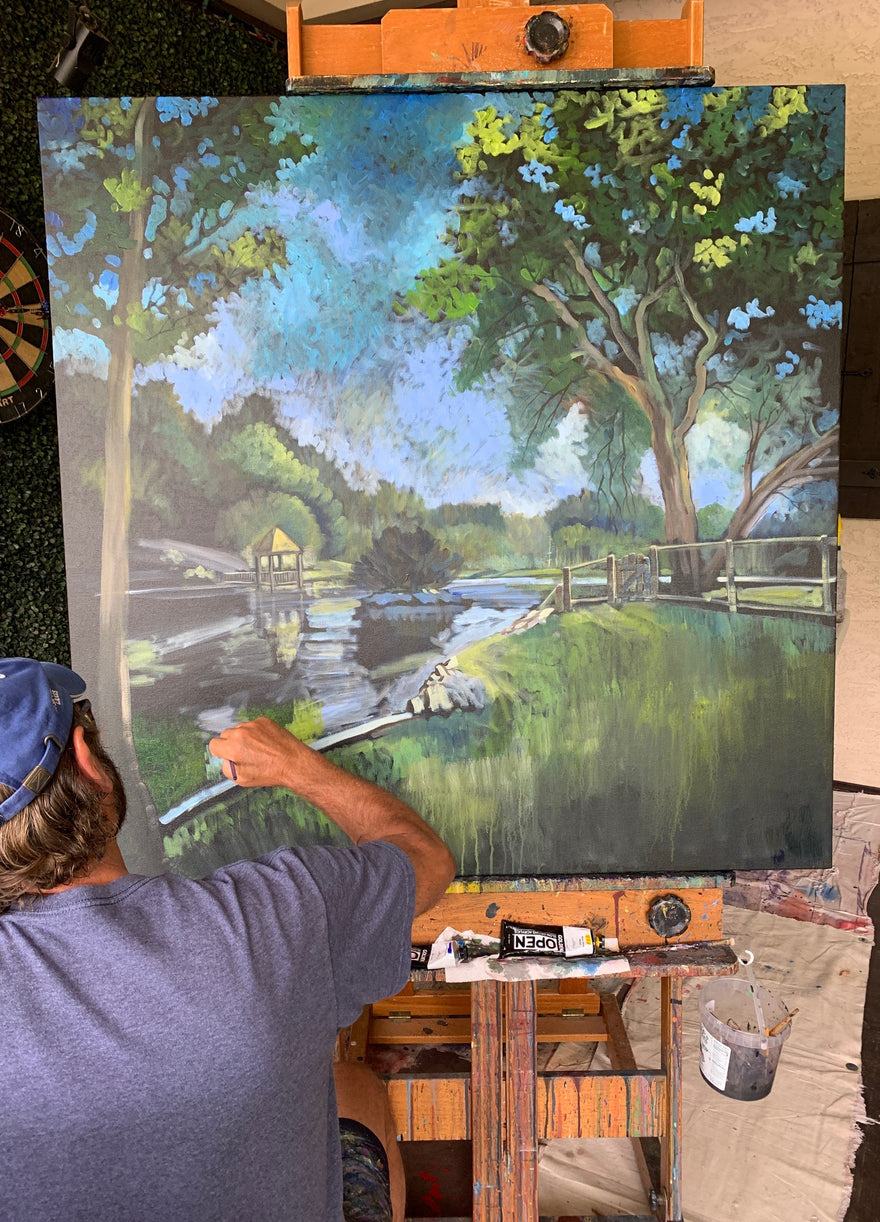 "If I ever go looking for my heart's desire again, I won't look any further than my own back yard..."
There's no place like home for inspiration on Ford's magnificent new painting. For the first time ever, he's interpreting his beloved lakeside view. He doesn't need to look for reference because every square inch is etched in his mind as he paints the scene behind him in his outdoor studio. Still in progress, but this is already becoming a personally significant masterpiece.
---
---
Leave a comment
Comments will be approved before showing up.